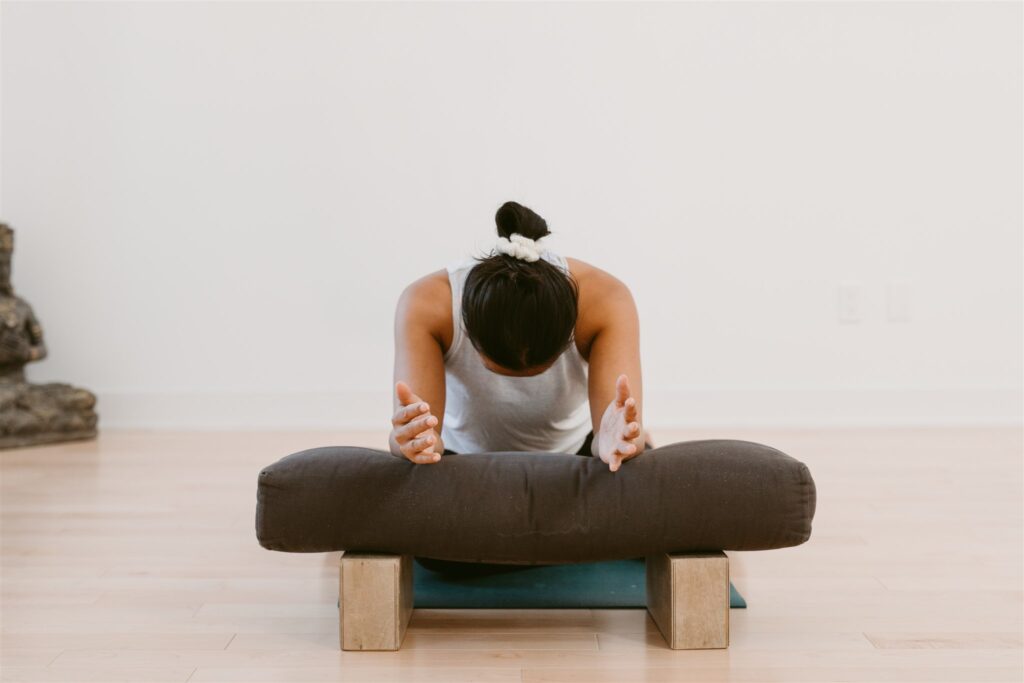 Learn the Art of Restore in this 40 hour teacher training/personal development workshop with Karen, Margot and Shehla.
Learn principles, sequences and poses from Restorative Yoga, Yin Yoga and Yoga Therapy traditions for your personal practice and/or to teach to others.
In this training, discover:
– Restorative poses and sequences that can be integrated into your self-care routine or when teaching group classes
– The benefits of Yoga Nidra
– The differences between Yin and Restorative and how to use each appropriately
– Mindful movement and how to effectively connect the breath to body
– How myofascial release affects the nervous system
– Effective use of props for restore and self-massage
– Reading bodies
– Teaching experience in Community Classes
Recommended texts:
Relax and Renew by Judith Lasater
Continuing Education:
40 Hour Downward Dog Yoga Centre – RYS300
Yoga Alliance Continuing Education Provider (YACEP®) and this module offers
40 Continuing Education Credits through the YACEP program.
Community Class Schedule for Teaching Practicum: TBD
Upcoming Dates:
Sundays 1 – 7 PM
Jan 21
Jan 28
Feb 4
Feb 11
No class Feb 18 for Family Day weekend
Feb 25
Early Bird Price before by Dec 31st is $600, and full is $750
15% discount available to previous yoga teacher trainees of our studio, please email us to redeem.
Compassionate Pricing also available, please email us at [email protected] to enquire.